************ *******COVID-19 Information & Updates ************ ******* Quechee Balloon Festival 2021 has been scheduled for September 3 -5!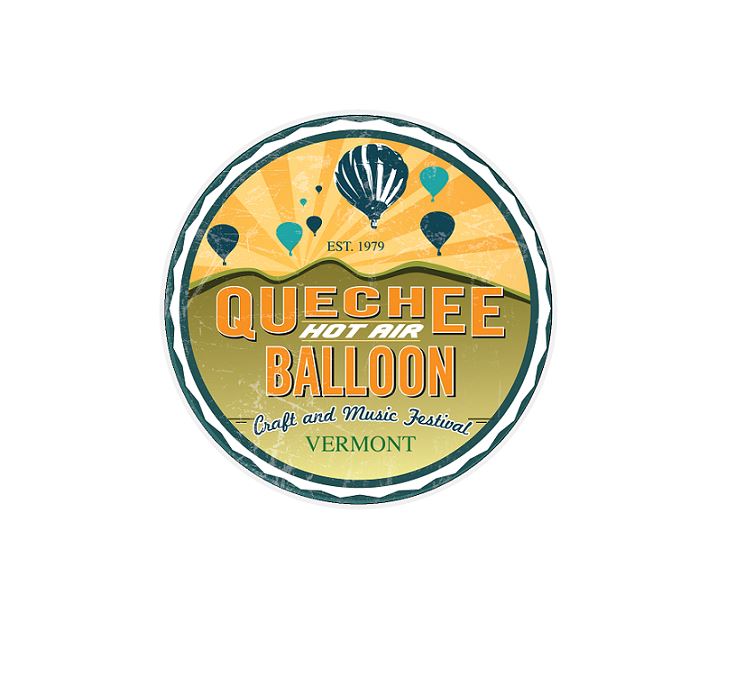 QUECHEE HOT AIR BALLOON FESTIVAL RESCHEDULED FOR SEPTEMBER 3 - 5
Despite encouraging signs of the pandemic coming under control as vaccinations increase, the timing of large outdoor events remains in doubt.  To ensure a safe and successful festival, we are rescheduling to the weekend of September 3 - 5.
"After receiving the latest guidance from the State, we feel it is in the best interest, health and safety of the community, our volunteers and sponsors and all who have come to enjoy this event, that we reschedule the Quechee Hot Air Balloon Craft and Music Festival until September due to the COVID-19 virus.
A number of balloonists, entertainers and vendors have committed to participating at the September date.
Administrative Coordinator
Hartford Area Chamber of Commerce -
Part-time
The Administrative Coordinator assists the Executive Director in the duties of operating the HACC office and organization and has some involvement in nearly every aspect of the organization.

The position is 25-30 hours a week. Days and hours can be flexible.

Duties:
Financial: responsible for the receipt of funds, deposits and cash control procedures as directed. Responsible for invoicing of dues and other funds and for payment of all Chamber expenses.
Membership Management: Responsible for all member database input, invoicing, and various forms of communication with members including welcoming, follow ups, requests for information, event, and program notification. Assists with membership retention, including invoicing for dues renewals and communication with members delinquent on dues.
Marketing and Promotions: Assists in production and assimilation of materials for events, membership, tourism, etc. Maintains calendar of events on website. Assists with social media marketing promoting Chamber and members' activities, events, and media releases.
Event Coordination: Assist with sponsor/donation recruitment, phone call follow-ups, promotion materials, and assists with committee contact/coordination. Assist with staffing at events.
Other duties as assigned.
Desired Qualifications:
Fundamental understanding of, and experience with, Quickbooks, Microsoft Office, Constant Contact, and membership databases. Social media marketing experience preferred. Must have excellent writing skills, communication skills, be hospitable and friendly. Event coordination, volunteer coordination and fund-raising or sales skills are a bonus.
Salary range:  $20 per hour
Please email cover letter and resume to pjskehan@hartfordvtchamber.com
Serving the greater Hartford VT area

Quechee, White River Junction, Hartford, West Hartford, Wilder and the surrounding Upper Valley business communities.
The Hartford Area Chamber of Commerce Helps Business Succeed
Our mission is to create and enhance an economic environment, where area businesses and the community thrive.  The Chamber's goal is to provide value added services and programs to help your business prosper.  Through networking, events, savings programs, and disseminating information we offer member businesses and advantage in the marketplace and support within the business community.
,The Hartford Area Chamber of Commerce in collaboration with the Army Corps of Engineers and the VT Department of Forests Parks and Recreation manages and staffs this center which is part of the 612-acre Quechee Gorge State Park. The visitor center welcomes over 100,00 visitors yearly from all parts of the globe.
The Visitors Center is currently open       
9AM - 5PM