All the great food & drink spots in downtown White River Junction, Vermont!
Serving the greater Hartford VT area

Quechee, White River Junction, Hartford, West Hartford, Wilder and the surrounding Upper Valley business communities.
The Hartford Area Chamber of Commerce Helps Business Succeed
Our mission is to create and enhance an economic environment, where area businesses and the community thrive.  The Chamber's goal is to provide value added services and programs to help your business prosper.  Through networking, events, savings programs, and disseminating information we offer member businesses and advantage in the marketplace and support within the business community.
The Hartford Area Chamber of Commerce in collaboration with the Army Corps of Engineers and the VT Department of Forests Parks and Recreation manages and staffs this center which is part of the 612-acre Quechee Gorge State Park. The visitor center welcomes over 100,000 visitors yearly from all parts of the globe.
The Visitors Center is currently open       
10AM - 4PM Daily
ANNOUNCING VACEPlus RATES FOR 2023
As Vermont businesses struggle to recruit and retain talent in a competitive labor market, the VACEPlus Insurance program can help small businesses offer quality employee benefits while also enjoying the administrative flexibility and simplicity that comes from working with a local partner.
We are pleased to announce the 2023 VACE insurance plans and rates, including the addition of a new vision insurance plan! The VACE VSP plan will continue to be offered next year, with a modest rate increase, but we've also added a DeltaVision plan on the EyeMed network.
To view brochures and rates, please click here
As in previous years, we will automatically renew VACE dental and VSP accounts and keep members in their current plan selection unless we hear otherwise.  All group-level joinder forms and employee enrollment and change forms can be found on our website. www.vaceinsurance.com.
VACE will accept open enrollment changes until December 15th, 2022. Please communicate all policy additions, terminations, and coverage changes to VACE using the appropriate forms available on our website, www.vaceinsurance.com. Most open enrollment changes will be reflected on the February invoice.
HACC WELCOMES NEW MEMBERS!
We are excited to welcome

Foley Brothers Brewing
and
Vacasa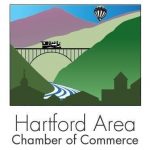 Congratulations to members Courtney Keene of Keene Perspectives and Nicole Pelletier of HCRS on being named Rising Stars of 2022 by VermontBiz.